SE::Google::Images - Google Images parser
Google Images parser overview​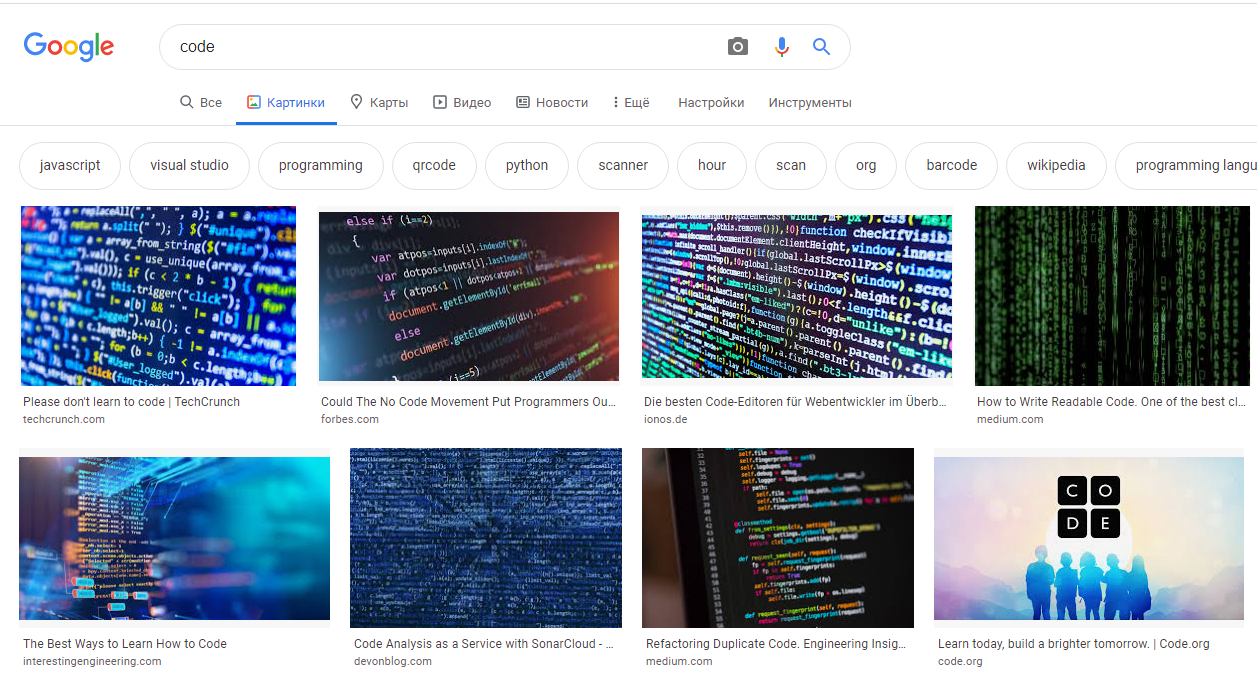 Google Images search results parser. With SE::Google::Images parser you can get databases of image links or images ready for further use. You can use queries in the same format as you enter them in the Google search bar.
A-Parser functionality allows you to save Google parser parsing settings for further use (presets), set up a parsing schedule, and much more. You can use automatic query multiplication, substitution of subqueries from files, enumeration of alphanumeric combinations and lists to get the maximum possible number of results.
Saving results is possible in the format and structure that you need, thanks to the built-in powerful Template Toolkit that allows you to apply additional logic to the results and output data in various formats, including JSON, SQL and CSV.
Collected data​
Links, anchors and snippets of images
Links to source pages
Links to previews
Width and height of the image
Types of images
Features​
Parses the maximum number of results returned by Google - 10 pages of 100 items each
Supports selection of search country, domain, language of results and Google interface
Supports specifying the time of issuance
Ability to specify filters by size, color, type and usage rights
Supports working with ReCaptcha2
Use cases​
Collecting images to fill your blogs
Collecting databases of avatars
Queries​
You need to specify search phrases as queries, for example:
Waterfall  




Speak in english  




Cats and dogs  




cars



Query substitutions​
You can use built-in macros to multiply queries, for example, we want to get a very large database of forums, we will specify several basic queries in different languages:
In the query format, we will specify the enumeration of characters from a to zzzz, this method allows you to rotate the search results as much as possible and get many new unique results:
This macro will create 475254 additional queries for each original search query
Results​
As a result, a list of links by queries is displayed:
https://techcrunch.com/wp-content/uploads/2015/04/codecode.jpg




https://specials-images.forbesimg.com/imageserve/5f302109ffad89f9130e07db/960x0.jpg?cropX1=0&cropX2=4800&cropY1=243&cropY2=2943




https://victoria.mediaplanet.com/app/uploads/sites/102/2019/07/mainimage-26.jpg




https://inteng-storage.s3.amazonaws.com/img/iea/9lwjAVnM6E/sizes/ocde_resize_md.jpg




https://miro.medium.com/max/11520/0*Jy3heMl_yP_fQwMO




https://cdn-images.welcometothejungle.com/5DDbrp9_kdlw05Z0hzc7kYEpaaruHhUUWJqs-nW1o8k/rs:auto:980::/q:85/czM6Ly93dHRqLXByb2R1Y3Rpb24vdXBsb2Fkcy9jYXRlZ29yeS9jb3Zlci8yNjYwLzE1NDg4My9jb2xsZWN0aW9uX2NhdGVnb3J5X2JlaGluZF90aGVfY29kZS5qcGc




https://code.org/shared/images/social-media/codeorg2020_social.png




https://miro.medium.com/max/12032/0*ghyQGW_ZCFN_afQ0




https://www.ionos.com/digitalguide/fileadmin/DigitalGuide/Teaser/code-editoren-t.jpg



Result output options​
Output to CSV​
Result format:
[

%

 

FOREACH

 item 

IN

 serp

;




     tools

.

CSVline

(

query

,

 item

.

link

,

 item

.

width

,

 item

.

height

,

  item

.

page

,

 item

.

thumb

)

;




   

END

;




%

]



Result example:
code,https://techcrunch.com/wp-content/uploads/2015/04/codecode.jpg,3888,2592,https://techcrunch.com/2016/05/10/please-dont-learn-to-code/,https://encrypted-tbn0.gstatic.com/images?q=tbn:ANd9GcTda13SHf3DRDIZLWnKwu1HLr0JHXzs8QtiQs98Qc5GyEdD9JuHtdk9B8Qko_n-PdDT39k&usqp=CAU,jpg




code,https://specials-images.forbesimg.com/imageserve/5f302109ffad89f9130e07db/960x0.jpg?cropX1=0&cropX2=4800&cropY1=243&cropY2=2943,960,540,https://www.forbes.com/sites/enriquedans/2020/08/09/could-the-no-code-movement-put-programmers-out-of-ajob/,https://encrypted-tbn0.gstatic.com/images?q=tbn:ANd9GcSyHw0ZZT5tdDwR4UrT0YNui_R-hKHUCgEYBhNKmTRyKRyZ5XQppBVbYfxa9Tds8Zhx5CI&usqp=CAU,jpg




code,https://victoria.mediaplanet.com/app/uploads/sites/102/2019/07/mainimage-26.jpg,1200,630,https://www.educationandcareernews.com/stem-education/5-reasons-students-should-learn-to-code/,https://encrypted-tbn0.gstatic.com/images?q=tbn:ANd9GcQCPak-ygQMNGgIy404t7FticAgqunQe72andfS-QRpaRAno2oJ_qmOshBp85jhLuekQGs&usqp=CAU,jpg




code,https://inteng-storage.s3.amazonaws.com/img/iea/9lwjAVnM6E/sizes/ocde_resize_md.jpg,744,389,https://interestingengineering.com/the-best-ways-to-learn-how-to-code,https://encrypted-tbn0.gstatic.com/images?q=tbn:ANd9GcT90pAbc4h3wggUFQ20JsRJ_XeKAZ0wurtRsOO2rKsUaW4cKx61SntGDg8cpqZrZEcP-Ls&usqp=CAU,jpg




code,https://miro.medium.com/max/11520/0*Jy3heMl_yP_fQwMO,4000,2666,https://medium.com/dealeron-dev/how-to-write-readable-code-8434c58748a1,https://encrypted-tbn0.gstatic.com/images?q=tbn:ANd9GcScySt4wtbwVa_vJIqVVmxkEF943I48xpvWVEbmqOd-PWFgpD1CBCyntWST12MKN7KLrnI&usqp=CAU,




code,https://cdn-images.welcometothejungle.com/5DDbrp9_kdlw05Z0hzc7kYEpaaruHhUUWJqs-nW1o8k/rs:auto:980::/q:85/czM6Ly93dHRqLXByb2R1Y3Rpb24vdXBsb2Fkcy9jYXRlZ29yeS9jb3Zlci8yNjYwLzE1NDg4My9jb2xsZWN0aW9uX2NhdGVnb3J5X2JlaGluZF90aGVfY29kZS5qcGc,980,659,https://www.welcometothejungle.com/en/collections/behind-the-code,https://encrypted-tbn0.gstatic.com/images?q=tbn:ANd9GcQOQYtxNtGy1qVMxUO42XWb75nYjE_w6fMlpJNaDxbro0ZorYIcfS0EPhmTEzhSyHBpvvo&usqp=CAU,




code,https://code.org/shared/images/social-media/codeorg2020_social.png,1200,630,https://code.org/,https://encrypted-tbn0.gstatic.com/images?q=tbn:ANd9GcRB6y-6WBM9qNNlVnSnQtFPoHSLh-W0koeQvT_iKLmHasR-h7fPe7Y-U2327bZaRcZV1jk&usqp=CAU,png




Output of the result in JSON​
Result format:
[

%

  data 

=

 

{

}

;




    data

.

query

 

=

 query

;

 




    data

.

images

 

=

 

[

]

;




    

FOREACH

 item 

IN

 serp

;




    image 

=

 

{

}

;




        image

.

width

 

=

 item

.

width

;




        image

.

height

 

=

 item

.

height

;




        image

.

link

 

=

 item

.

link

;




        image

.

page

 

=

 item

.

pagelink

;




        image

.

thumb

 

=

 item

.

thumb

;




        data

.

images

.

push

(

image

)

;




    

END

;

  




    result 

=

 

{

}

;




    result 

=

 data

;

 




    data

.

json

  




%

]



Result example:
{




    

"images"

:

 

[




        

{




            

"link"

:

 

"https://techcrunch.com/wp-content/uploads/2015/04/codecode.jpg"

,




            

"width"

:

 

3888

,




            

"page"

:

 

"https://techcrunch.com/2016/05/10/please-dont-learn-to-code/"

,




            

"thumb"

:

 

"https://encrypted-tbn0.gstatic.com/images?q=tbn:ANd9GcTda13SHf3DRDIZLWnKwu1HLr0JHXzs8QtiQs98Qc5GyEdD9JuHtdk9B8Qko_n-PdDT39k&usqp=CAU"

,




            

"height"

:

 

2592




        

}

,




        

{




            

"link"

:

 

"https://specials-images.forbesimg.com/imageserve/5f302109ffad89f9130e07db/960x0.jpg?cropX1=0&cropX2=4800&cropY1=243&cropY2=2943"

,




            

"width"

:

 

960

,




            

"page"

:

 

"https://www.forbes.com/sites/enriquedans/2020/08/09/could-the-no-code-movement-put-programmers-out-of-ajob/"

,




            

"thumb"

:

 

"https://encrypted-tbn0.gstatic.com/images?q=tbn:ANd9GcSyHw0ZZT5tdDwR4UrT0YNui_R-hKHUCgEYBhNKmTRyKRyZ5XQppBVbYfxa9Tds8Zhx5CI&usqp=CAU"

,




            

"height"

:

 

540




        

}

,




        

{




            

"link"

:

 

"https://victoria.mediaplanet.com/app/uploads/sites/102/2019/07/mainimage-26.jpg"

,




            

"width"

:

 

1200

,




            

"page"

:

 

"https://www.educationandcareernews.com/stem-education/5-reasons-students-should-learn-to-code/"

,




            

"thumb"

:

 

"https://encrypted-tbn0.gstatic.com/images?q=tbn:ANd9GcQCPak-ygQMNGgIy404t7FticAgqunQe72andfS-QRpaRAno2oJ_qmOshBp85jhLuekQGs&usqp=CAU"

,




            

"height"

:

 

630




        

}

,




        




    

]

,




    

"query"

:

 

"code"




}



Saving in SQL format​
Result format:
[

%

  

FOREACH

 p1

.

serp

;

    

"INSERT INTO serp VALUES('"

 _ query _ 

"', '"

;

 link _ 

"', '"

;

  page _ 

"', '"

;

    thumb _ 

"')\n"

;

 

END

  

%

]



Result example:
INSERT

 

INTO

 serp 

VALUES

(

'code'

,

 

'https://techcrunch.com/wp-content/uploads/2015/04/codecode.jpg'

,

 

''

,

 

'https://encrypted-tbn0.gstatic.com/images?q=tbn:ANd9GcTda13SHf3DRDIZLWnKwu1HLr0JHXzs8QtiQs98Qc5GyEdD9JuHtdk9B8Qko_n-PdDT39k&usqp=CAU'

)




INSERT

 

INTO

 serp 

VALUES

(

'code'

,

 

'https://specials-images.forbesimg.com/imageserve/5f302109ffad89f9130e07db/960x0.jpg?cropX1=0&cropX2=4800&cropY1=243&cropY2=2943'

,

 

''

,

 

'https://encrypted-tbn0.gstatic.com/images?q=tbn:ANd9GcSyHw0ZZT5tdDwR4UrT0YNui_R-hKHUCgEYBhNKmTRyKRyZ5XQppBVbYfxa9Tds8Zhx5CI&usqp=CAU'

)




INSERT

 

INTO

 serp 

VALUES

(

'code'

,

 

'https://victoria.mediaplanet.com/app/uploads/sites/102/2019/07/mainimage-26.jpg'

,

 

''

,

 

'https://encrypted-tbn0.gstatic.com/images?q=tbn:ANd9GcQCPak-ygQMNGgIy404t7FticAgqunQe72andfS-QRpaRAno2oJ_qmOshBp85jhLuekQGs&usqp=CAU'

)




INSERT

 

INTO

 serp 

VALUES

(

'code'

,

 

'https://code.org/shared/images/social-media/codeorg2020_social.png'

,

 

''

,

 

'https://encrypted-tbn0.gstatic.com/images?q=tbn:ANd9GcRB6y-6WBM9qNNlVnSnQtFPoHSLh-W0koeQvT_iKLmHasR-h7fPe7Y-U2327bZaRcZV1jk&usqp=CAU'

)




INSERT

 

INTO

 serp 

VALUES

(

'code'

,

 

'https://cdn-images.welcometothejungle.com/5DDbrp9_kdlw05Z0hzc7kYEpaaruHhUUWJqs-nW1o8k/rs:auto:980::/q:85/czM6Ly93dHRqLXByb2R1Y3Rpb24vdXBsb2Fkcy9jYXRlZ29yeS9jb3Zlci8yNjYwLzE1NDg4My9jb2xsZWN0aW9uX2NhdGVnb3J5X2JlaGluZF90aGVfY29kZS5qcGc'

,

 

''

,

 

'https://encrypted-tbn0.gstatic.com/images?q=tbn:ANd9GcQOQYtxNtGy1qVMxUO42XWb75nYjE_w6fMlpJNaDxbro0ZorYIcfS0EPhmTEzhSyHBpvvo&usqp=CAU'

)




INSERT

 

INTO

 serp 

VALUES

(

'code'

,

 

'https://inteng-storage.s3.amazonaws.com/img/iea/9lwjAVnM6E/sizes/ocde_resize_md.jpg'

,

 

''

,

 

'https://encrypted-tbn0.gstatic.com/images?q=tbn:ANd9GcT90pAbc4h3wggUFQ20JsRJ_XeKAZ0wurtRsOO2rKsUaW4cKx61SntGDg8cpqZrZEcP-Ls&usqp=CAU'

)




INSERT

 

INTO

 serp 

VALUES

(

'code'

,

 

'https://miro.medium.com/max/11520/0*Jy3heMl_yP_fQwMO'

,

 

''

,

 

'https://encrypted-tbn0.gstatic.com/images?q=tbn:ANd9GcScySt4wtbwVa_vJIqVVmxkEF943I48xpvWVEbmqOd-PWFgpD1CBCyntWST12MKN7KLrnI&usqp=CAU'

)



Downloading images by link​
A-Parser allows you to use a chain of tasks, after the first one is completed, the second one will start, the links from the first task will be used as queries for the second one
Download example
Possible settings​
| Parameter | Default value | Description |
| --- | --- | --- |
| Pages count | 10 | Number of pages to parse |
| Google domain | www.google.com | Google domain for parsing, all domains are supported |
| Results language | Auto (Based on IP) | Selection of results language (parameter lr=) |
| Search from country | Auto (Based on IP) | Selection of the country from which the search is carried out (geo-dependent search, parameter gl=) |
| Interface language | English | Ability to choose the Google interface language, for maximum identity of results in the parser and in the browser |
| Size | Any size | Selection of image sizes |
| Color | Any color | Selection of image color |
| Usage rights | Not filtered by license | License for using images |
| Type | Any type | Selection of image types |
| Serp time | All time | Serp time (time-dependent search, parameter tbs=) |
| Util::ReCaptcha2 preset | default | Util::ReCaptcha2 parser preset Util::ReCaptcha2 You need to pre-configure the Util::ReCaptcha2 parser - specify your access key and other parameters, and then select the created preset here |